4月 27
人口老龄化:中美两国的挑战与机遇
4月 27 | 8:00 PM – 9:30 PM 北京时间
本次活动由宾夕法尼亚大学沃顿商学院中国中心与复旦大学全球公共政策研究院联合举办。活动邀请来自宾夕法尼亚大学人口研究中心、社会学系以及复旦大学老龄研究院、社会发展与公共政策学院和人口与发展政策研究中心的学者进行交流。围绕人口老龄化对劳动力市场和社会福利体系产生的影响,双方将就中美两国人口老龄化的现状趋势和政策实践进行对话。
线上活动
Event Website: https://mp.weixin.qq.com/s/gAulofQM23brHIkjZbOLYg
阅读更多

活动介绍
本次活动由宾夕法尼亚大学沃顿商学院中国中心与复旦大学全球公共政策研究院联合举办。活动邀请来自宾夕法尼亚大学人口研究中心、社会学系以及复旦大学老龄研究院、社会发展与公共政策学院和人口与发展政策研究中心的学者进行交流。围绕人口老龄化对劳动力市场和社会福利体系产生的影响,双方将就中美两国人口老龄化的现状趋势和政策实践进行对话。
报名方式
活动将通过Zoom平台进行。下载和了解使用方法请访问下列链接:https://zoom.us/download。请点击"阅读原文"注册活动。活动链接将在04月27日17:00通过邮件形式发送到您预留的邮箱。如果您对此话题感兴趣,请在注册时留下您的问题。讲者将会选取一些问题进行解答。
开场致辞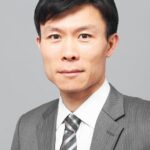 敬乂嘉
Dean of the Institute for Global Public Policy, Co-Director of LSE-Fudan Research Centre for Global Public Policy, Fudan University
教育部"长江学者"特聘教授、全球公共政策研究院院长、复旦LSE全球公共政策研究中心共同主任、国际关系与公共事务学院"陈树渠"公共管理讲席教授。
Prof. Yijia Jing is a Chang Jiang Scholar, Seaker Chan Chair Professor in Public Management, Dean of the Institute for Global Public Policy, and Professor of the School of International Relations and Public Affairs, Fudan University. He is founding editor-in-chief of the journal Global Public Policy and Governance and co-editor of International Public Management Journal. He is the founding co-editor of the Palgrave book series, Governing China in the 21 Century.
活动主持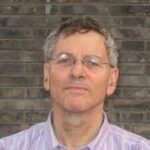 Dan Guttman
Professor, Tianjin University Law School; Adjunct Professor, Institute for Global Public Policy, Fudan University, Affiliated Scholar, New York University U.S. Asia Law Institute, U.S. National Academy of Public Administration Fellow, Of Counsel at Guttman, Buschner & Brooks
天津大学法学院教授、复旦大学全球公共政策研究院客座教授
Dan Guttman is a teacher, lawyer, and has been a public servant. Following 2004-6 years as a China Fulbright scholar he has worked with China and US colleagues teaching and developing programs in comparative governance, and practices law in the U.S. He served as Executive Director of a Presidential Advisory Commission on bioethics, was a Commissioner of the U.S. Occupational Health and Safety Review Commission, directed U.S. Senate investigations on government use of private expertise, and was UNDP and EU China "foreign expert advisor" on environmental law. He is the author and coauthor of many books and articles. He has testified/spoken before the US Congress and many other public bodies, shared in journalism awards and is a Fellow of the U.S. National Academy of Public Administration. Dan was graduated from the University of Rochester and Yale Law School.
主讲人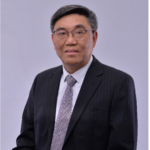 彭希哲
Professor of Population and Development, Director of the Institute of Population and Development Policy Studies and the Institute of Aging Studies, Fudan University
英国伦敦经济学院博士,复旦大学文科资深教授,现任复旦大学人口与发展政策研究中心主任,复旦大学老龄研究院院长等职。曾任上海市社联副主席、中国人口学会副会长等职;也曾在多个国际学术团体中担任专业委员会或科学委员会委员。长期在中国人口动态和人口政策、社会发展和社会政策、老龄化和社会性别研究等几个相对独立而又紧密相关的领域从事教学科研和决策咨询工作。1992年开始享受国务院特殊津贴,是中华人口奖、中国老年学和老年医学学会 "杰出贡献奖"、复旦管理学杰出贡献奖的获得者。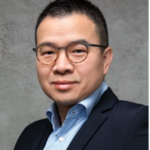 张震
Associate Professor and Deputy Director of the Center of Population and Development Policy Studies, Fudan University
复旦大学社会发展与公共政策学院副教授,2004年毕业于北京大学,获人口学博士学位。2004-2012年在德国马克斯·普朗克人口研究所担任博士后及研究员。2013年回国后在复旦大学工作。现任复旦大学人口研究所副所长,国际人口科学联盟(IUSSP)会员、美国人口学会(PAA)会员。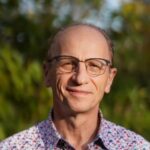 Hans-Peter Kohler
Co-Director, Population Aging Research Center; Frederick J. Warren Professor of Demography; Professor of Sociology, University of Pennsylvania
美国宾夕法尼亚大学社会学系Frederick J. Warren人口学教授,人口老龄化研究中心联合主任。1997年毕业于加州大学伯克利分校,获人口学硕士学位和经济学博士学位。曾获美国人口协会Clifford C. Clogg早期职业成就奖、美国社会学协会Otis Dudley Duncan社会人口学杰出成果奖。