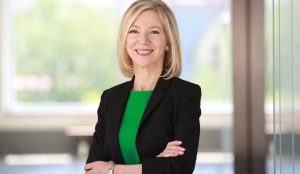 It's one of the most far-reaching—and fundamental—forms of the art.
It was the winter of 1972, and I was in London working on my master's in political science at the London School of Economics. This was the first significant amount of time I had spent abroad, and that early plunge into another culture was—up to that point—one of the most profoundly exciting events of my life. I was utterly engrossed in new ideas, new friends, and an exciting new city. But even that excitement was eclipsed when, in February, a momentous series of events captured my focus and absorbed the attention of the world.
President Richard Nixon boarded Air Force One and flew to China to meet face-to-face with Chairman Mao Zedong. All at once, the "Bamboo Curtain" that had shrouded China in mystery and misinformation for a quarter-century was swept aside. In Nixon's own words, it was the "week that changed the world." But not even the most visionary among us could see then where it would lead to today.
Just over four decades have passed since Nixon went to China, and, indeed, how the world has changed. At our Penn Wharton China Center (PWCC) Celebration in Beijing last September ["Gazetteer," Nov|Dec], I was onstage leading a panel discussion with key figures straight out of that historic chapter in Sino-American relations. My younger self living in London would have scarcely believed it.
To my left sat Li Zhaoxing, former Minister of Foreign Affairs for China, Ambassador to the United States, and Permanent Representative to the United Nations. To his left sat Colin Powell, former US Secretary of State and Chairman of the Joint Chiefs of Staff. These two leaders witnessed the thaw between the US and China firsthand and, in later years, forged a friendship by playing pivotal roles in developing the relationship between our two countries.
Their commentary, as well as the insight of our other esteemed panelists—Zhang Xin, co-founder and CEO of SOHO China, and emeritus Penn Trustee and co-CEO of Oaktree Capital Management Howard Marks W'67—made the September 2015 David and Lyn Silfen University Forum truly one for the history books.
A prominent theme that emerged from our discussion was what I call educational diplomacy. Educational diplomacy is one of the strongest, most effective, far-sighted, and longest lasting forms of diplomacy. It is also the most fundamental. Any successful interaction among different people, be they next-door neighbors or neighboring countries, requires depth of understanding, critical and creative thinking, and broad awareness. These are among the prime aims of a high-quality education, and they are not only important for individual success within a society, but also for success across societies. Without these tools, we cannot hope to engage in diplomacy of the kind required to propel the world toward greater peace and prosperity.
General Powell and Minister Li agreed that their face-to-face relationship over the decades has been not merely productive but absolutely critical to cooperation between China and the US. They went on to say they would not have been able to establish that kind of relationship if they hadn't had access to a high-quality education.
What better message could there be for the many Penn alumni, faculty, leaders, and friends who journeyed to Beijing to celebrate Penn's newest center for global engagement? We enjoyed fantastic turnout, wonderful discussion and cultural exchange, and even a stroll down a piece of the original Locust Walk—complete with bricks flown in suitcases nearly 7,000 miles around the world and a twin Ben on the Bench sculpture—so that our alums could relive their fondest campus memories. Our deans and faculty did a superb job highlighting the breadth of innovative, interdisciplinary work going on at Penn every day. And, in a special robotics symposium that connected a classroom in China with one on Penn's campus, GRASP Lab researchers, Engineering graduate students, and students from Philadelphia's Central High School and the Penn Alexander School presented remotely on their work. Without having to leave their neighborhood, Philadelphia middle-schoolers learned robotics from the best engineers and graduate students and engaged in cultural exchange with an international audience a continent and an ocean away.
From start to finish, our celebration and Silfen University Forum showcased not only Penn's commitment to engaging broadly with the world, but also educational diplomacy at its finest. This was dramatically apparent in how widely news of our events was shared: through Chinese print, broadcast, and online media circulation, Penn enjoyed a staggering 2.3 billion media impressions. It was our very own "Week that changed Penn in the World."
Witnessing deans and faculty from nearly all of our 12 schools collaborating in China, it was clear that not only the world has changed and grown since 1972. Penn has changed and grown too, and in the very best possible way. Not long ago, ours was still a campus of intellectual silos. We now have scores of robust interdisciplinary programs across schools; a powerhouse of ingenuity that's as adept at pairing Penn Vet and PennDesign faculty as it is at bringing the humanities to bear on STEM fields; academic partnerships across China and in many other nations; and Open Online Learning with 2.3 million unique learners who have taken Penn courses around the world.
The new Penn Wharton China Center is the latest milestone in Penn's trajectory of broad interdisciplinary and international engagement, and it strengthens our educational and research partnerships in Asia. Later this year, we will celebrate another such milestone, this time on Penn's campus. The Perry World House on Locust Walk will be the world's new home at Penn. It will be a destination for visiting scholars and dignitaries, as well as a hub for our faculty and students. It will also house the Global Innovation Institute, which will tackle global challenges through interdisciplinary research. We will open this exciting new addition to campus this spring.
Two hundred years before I lived and studied in London, another Penn person called that great city home. In 1772, Benjamin Franklin had been living abroad in London for several years. A number of the American colonies had by that time appointed him their representative to the British crown, and Franklin had become the first true international ambassador for our soon-to-be nation. And that is what made Franklin so unique in the 18th century: not only his unsurpassed intellect and inventive spirit, but also his exuberant embrace of different cultures, customs, and ideas. From France to China, Franklin took great joy in learning from the ingenuity of others and, wherever possible, improving upon their designs. He was the original networker and champion of educational diplomacy, corresponding across national borders and fields of inquiry to develop new ideas and share them broadly for the benefit of others. We could certainly use more people like him right now.
As I write this, the world mourns those who lost their lives to heinous terrorist attacks in Paris, Beirut, and far too many other places. While we must take measures to protect against terrorism, we also must not withdraw from global engagement, and we must not forgo the essential work of diplomacy. It is at times like these that Franklin's model of international cooperation and learning is more important than ever—when relationships like the one between General Powell and Minister Li can pave the way to a brighter future for millions. Like our founder, we exuberantly champion educational diplomacy, from Beijing to Philadelphia and in countless places and ways in between. I am proud that Penn is a leader in pursuing that brighter future.